100% Natural & Govt. Certified Gemstones, Birthstones
Buy Natural & Government Certified Gemstones in Delhi
Gemstones are a vital part of human being since ancient times. Not only as jewelry but natural gemstones have other vivacious benefits regarding health, mental stress, carrier, growth, etc. And to suffice all your need we are here to supply and help you out with the most authentic and finest quality of government certified gemstones in Delhi at the best price.
Rajendra Gems initially started with the offline venture from 1997. Our shop with collection of thousands of gems is located at Maliwara, Chandni Chowk, New Delhi and started with the best quality gems stone with a wide variety. And from 1997 to till date we provide one of the finest and authentic pure gemstones to our customers with quality assurance.
Certified & Natural Gemstones
Popular Categories
Explore a wide range of authentic, natural and certified gemstones, sourced from various mines, best suited for astrological needs.
Buy Original Rudraksha in India (1 Mukhi to 14 Mukhi)
Gemstone Beads Mala Necklace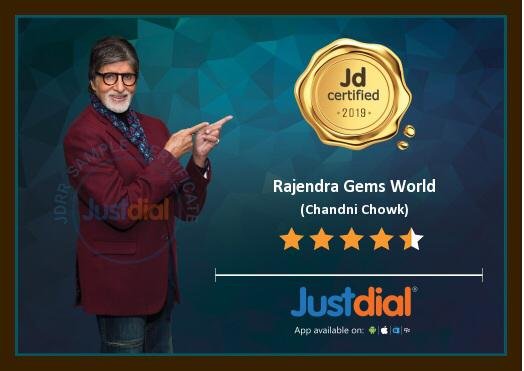 Customer Satisfaction is our Prioirty
Precious & Semi-Precious Gemstones
1.

OUR VISION

We look forward to create a one stop solution shoppee for all gemstones needs for our precious customers worldwide.
2.

OUR PRODUCTS

We deal in all kind of Precious and Semi Precious gemstones, birthstones, raashi ratan, beads and many more.
3.

OUR MISSION

We are on mission to help customers to get the best quality gemstones at the most affordable prices at convinience.
4.

OUR STORE

We are located at the most prominent location in Maliwara Chandni Chowk, New Delhi, Delhi, India 110006
Manish Siingh
22. September, 2021.
Very trustworthy .very geniune. Reasonsble price.. All is fine.
parag shah
9. September, 2021.
Ashish Bhai very genuine person . One should buy Gem stone only & only from Rajendra Gems . I bought neelam . I got what i wanted . Fully Happy and Satisfied . Thanks for everything . I dont have words to express more .
Saurabh Chanda
22. June, 2021.
I bought a blue sapphire from Gem World. It was one of the few shops which catered to my request regarding the quality of the stone in terms of clarity, colour and price. I will conduct business here again and recommend to anyone looking to purchase gemstones.
bhavani ram chepuri
24. January, 2021.
My interaction with Rajendras Gems was through video calls since i live in USA. Very good customer service. I accidentally sent them extra money and they returned it back right away. Overall I am very happy with their service and would recommend them to any one who are interested in buying genuine Gems.
laxman kumar
6. December, 2020.
Authentic shop
Aayush Maheshwari
9. August, 2020.
they have good collection of gem stones.
Praveen Singh Shekhawat
8. August, 2020.
Really great experience after purchasing natural gemstone from Delhi showroom on affordable price.
Learn & Expore More about Gemstones
Gemstones Guide
With more than 25 years of experience, our team has experienced and expertise about every minute detail about the gemstone industry. We bring you the information from the most trusted source i.e. own experience of our team members including gemologists & astrologers.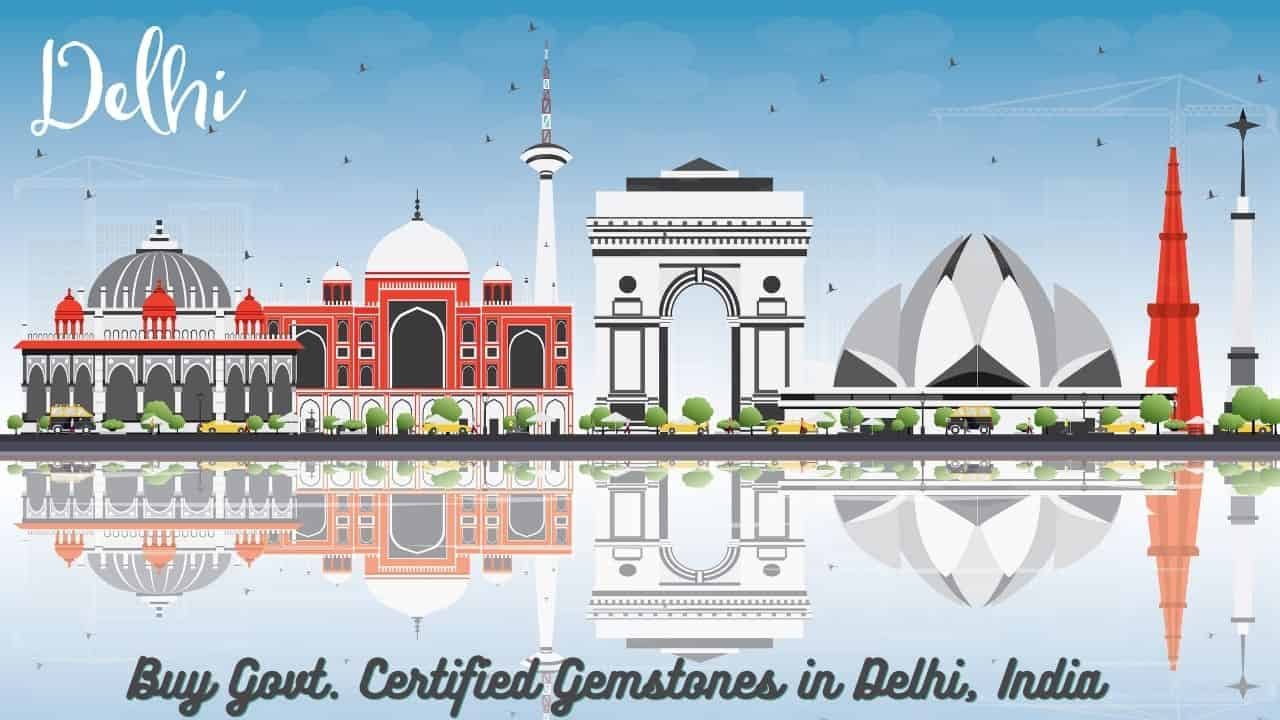 Latest Blogs, Articles & Updates
Gemstone Blog - Directly from the Experts
Rajendras Gems : Setting Standards of Quality at Best Prices
Certified Gemstones Dealer Shop in Delhi
Maliwara, Chandni Chowk - A Hub of Famous Gemstone Shops in Delhi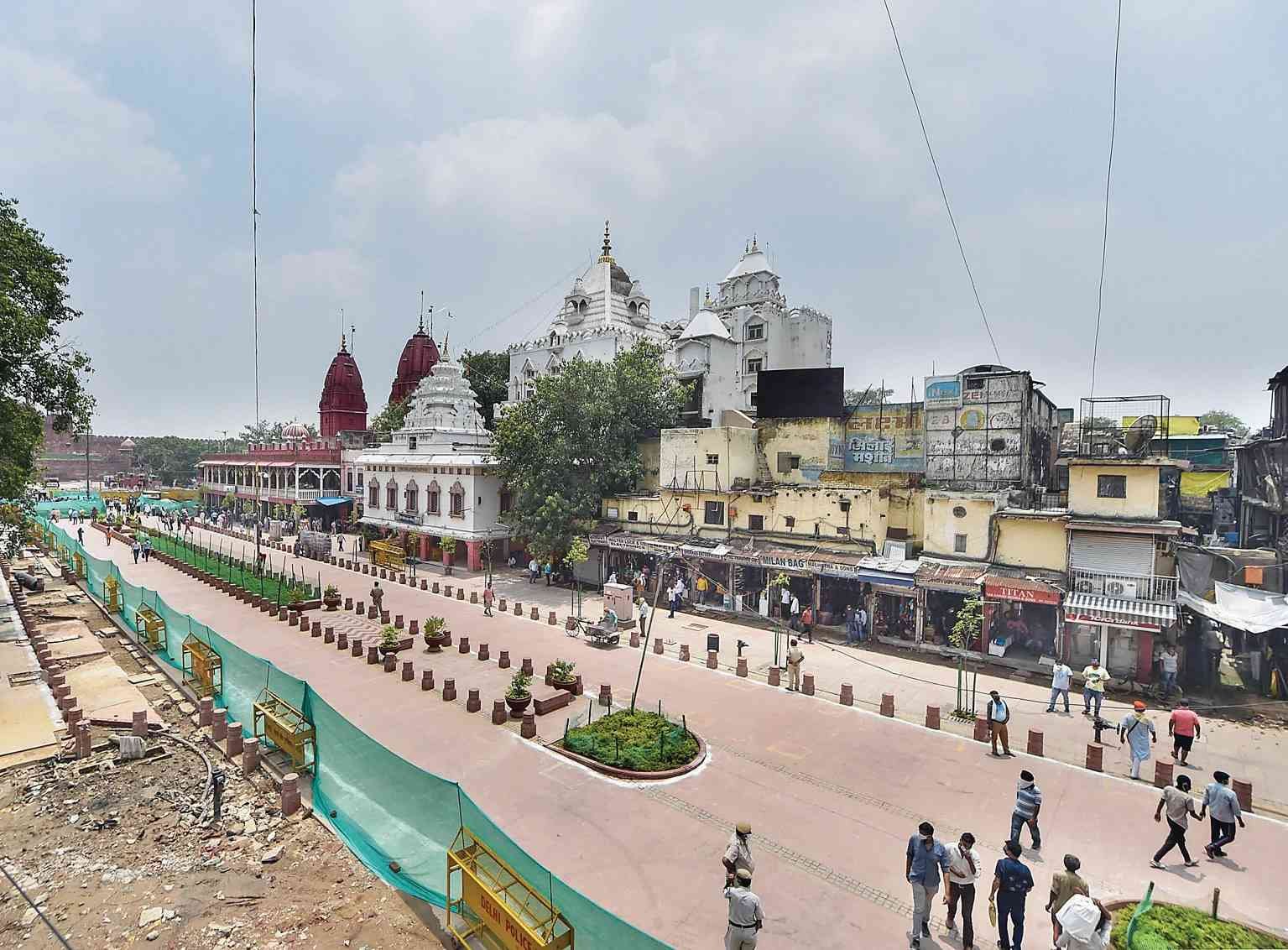 Everything that glitters is not gold but definitely a gemstone if you are at Maliwara, Chandni Chowk, Delhi. Although Chandni Chowk has always been famous for the food, few people know that it is one of the biggest center's for import and export of precious gemstones in the world. Situated in the heart of Delhi, Maliwara stone market has been a hub of gemstones for numerous years. More than 80% of the country's gemstones are brought here and then supplied to various places in the country for finishing. 
With Gold, Silver, Diamond and platinum not affordable to everyone, gemstones have become the first choice of people. There are several stores in the Maliwara market where you can find the stone jewellery of your choice. The suppliers have products matching the flamboyant persona of the younger generation and also the class of the older generation. Although every store at Maliwara is known for a great service, Rajendra Gems World is one that needs special recommendation. We have experienced their hospitality and based on that, we have come up with reasons that should tempt you to go there. Let's have a look:
Old is Gold
This saying will always make sense and more so when it comes to jewellery products such as Gold, Diamond and gemstones. The older they are, the better quality and less adulteration you can expect. Established in 1997, Rajendra Gems World has been serving customers for more than two decades. They have developed a great bond with their consumers and have earned their place in this market. Even for antiques, they are one of the first choices of people.
Nothing Can Beat Originality
More often than not, in the glitter of the stones you get deceived and buy counterfeit ones. It's difficult for a common person to understand the subtle differences between an original stone and a fake one. This is where certifications help you. If a product is certified you can be sure that it is authentic. At Rajendra Gems World, you will find certified stones which are proof of their authenticity. Even if you find a product uncertified, they will get it done within 2-7 working days. So, if you buy something from them, you can be assured that it is original.
Affordability Matters
No matter how good a product is or how much you like it, if it doesn't fit your budget, then it's of no use. At Rajendra Gems World, you are unlikely to face the issue of affordability. They provide wholesale prices at retail purchases too. Buying stones directly from them cuts middle-man costs and makes your jewellery much more affordable. So, when you buy from here, you don't have to look at your wallet rather than the product.
Customer Satisfaction is the Top Priority
When you buy something from Rajendra Gems World, it's not a one-time transaction, you get bonded for life. They offer pre and post sale service. Here, customer satisfaction is the top priority. Until unless the consumer is satisfied, they don't give up on them. With thousands of varieties available to choose from and the assurance of top-quality products makes them one of the best in the market.
With hundreds of stores in the Maliwara gemstone market in Delhi, it can be confusing to choose the best store for your needs. So, hopefully the aforementioned qualities would help you. However, shopping for jewellery can't be done based on a write-up, you have to experience it. So, let them serve you for once, you will not be disappointed and if you are, then you have the Maliwara gemstone market at your feet. So, why not give it a try?
Original & genuine gems in India
Buy government certified gemstones online
From trusted gemstones shop in chandni chowk ,Delhi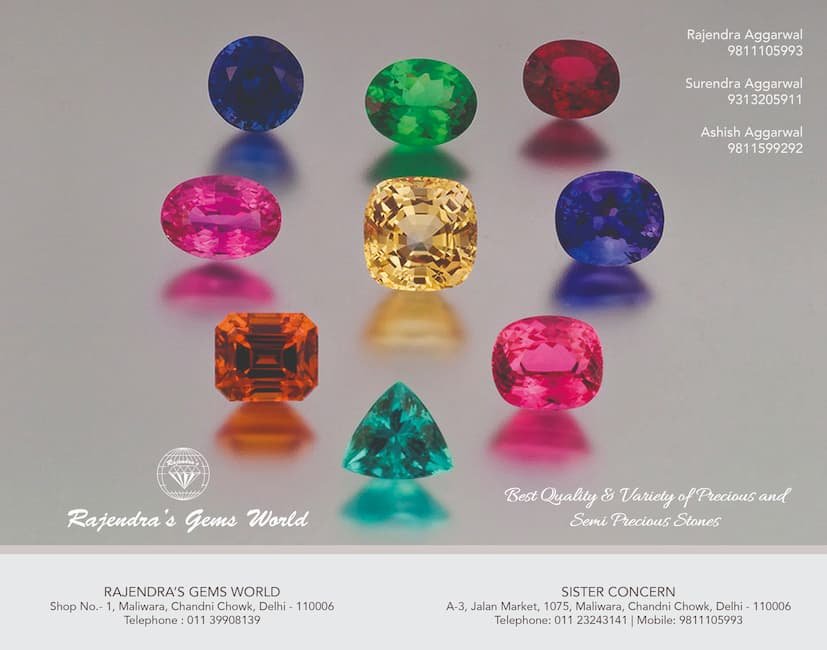 Every time you do gemstone shopping, you need to ask yourself – are the gemstones really genuine and certified? Here we would like to direct your attention to fake gemstones as the exterior makeup is no guarantee of authenticity. It may very well be the case that what you look at is an artificial piece, but its glittery appearance makes you fall for it.
The current market of gemstones seller is flooded with artificial products and synthetics. This is indeed an alarming development that is aimed at deceiving customers. Nowadays, there is a lot of emphasis on improving the visual aspect of the gemstones which leads to a higher market price.
Why we are a regarded as the 'Trusted Gemstone Dealer & Seller'?
We strive to avoid fraudulent measures aimed at duping customers. Our team takes great effort to ensure authenticity even for a loose gemstone so that our customers get only the top-notch quality government certified gemstones. Hence, we suggest you to buy certified gemstones online in India from your reliable Rajendra Gems says co-founder and Director Ashish Agrawal.
We present you gemstones with a seal of trust. All of our gemstones are certified and come with an authenticity mark from the renowned and trusted laboratories in India. We recommend and provide certificates from govt. labs including GJEPC & IGI-GTL. This makes us the best among hundreds of gems dealers in New Delhi.
Unique Supply System for Loose Gemstones
A very significant aspect which differentiates us from the rest is our mine to market supply system. In a nutshell, we purchase gemstones directly from mines, process it and sell to the end customer. This eliminates the risk associated with middlemen, who are usually involved with other non certified gemstones India.
There is another advantage associated with avoiding the middlemen. You would be able to buy certified gemstones with us at the lowest possible price as the cost of middlemen will not be transferred to the final price of our products. Our unique supply system is another reason why we are highly rated in the country.
For some gemstones, we buy 'Wholesale lots' from National & International markets and sort and use only the ones in the best shape and trait. This ensures our consumers get only the best gemstones at affordable prices.
High-Quality Lab Testing to Handpick Natural Birthstones
The gemstones at Rajendra Gems are subjected to intense lab testing. They go through stringent quality check processes to ensure that gems with any impurities or undesirable substances are removed. We have a highly experienced team of experts which sorts gemstones on the basis of cracks or scratches from a heap of such stones.
Our associated labs make sure that any artificial or fake product is detected and removed in a timely manner. Genuineness is the key to our products which is ensured through the lab testing procedure. The lab certified gemstones are one of our strong points. We have tie-ups with leading gemstone labs in Delhi where every piece is evaluated for authenticity before the gemstone is finally out for purchase.
Why Our Website is the Best Place to Buy Gemstones Online in India?
If you are looking to buy certified gemstones online, our website is indeed one of the best places out there. Here you will come across the best govt certified gemstones in Delhi. The gemstones on our website are suitably arranged to provide you with easy access.
The pools of gemstones are listed in precise categories. The various categories are ruby, blue sapphire, emeralds, yellow sapphire, red coral, hessonite, opal, and cat's eye. Simply click on the relevant category to access it.
Furthermore, the filtering option helps you to select specific gemstone as per your need. You can easily filter the products by weight in carats, weight in ratti, shape, origin, price, certification, and colour.
Our user-friendly website is designed with a easy-to-use approach. Use of complex words and complicated terminologies has been intentionally avoided to keep things simple for our customers. It lets you search whatever you want in a fast, convenient and hassle-free manner.